After winning the first Chechen cases it became apparent that justice can be secured through the European Court. Several years of practical work, as well as the experience we have gained, gave us solid grounds for running outreach seminars and workshops where we shared our expertise in the use of the European Convention and skills of submitting cases to the ECtHR. Many cases out of the caseload from the North Caucasus concerned with the violations of human rights over the years 2000 – 2006 are often quite similar.

Originally we sought to highlight these cases for lawyers and human rights activists in the region and to show the way to solve them through the ECtHR procedure. At a later stage, boosting awareness of the fundamentals of international law among college students and graduates became an important part of our mission.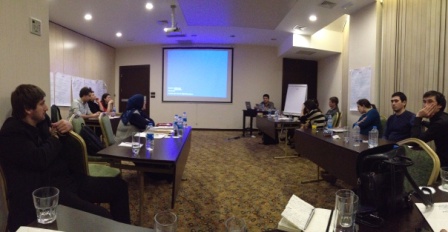 At present, in the context of reforming the European Court, the question of providing relevant professional training to the lawyers and human rights activists working in the field between national international and law is entering our agenda. Therefore, there is a vast target audience for our outreach projects: local practicing lawyers, experienced human rights activists, students and recent graduates of law schools.
We would be very happy to see other human rights organizations sharing efforts in running our workshop activities, as well as professors of law schools and other legal professionals.